Who We Are
Who We Are
At Empower we realize that our people define who we are as a company; therefore, we strive to attain, train, and retain the best in our industry. How we work is just as important as the work we do. We have become a leader in our industry by consistently investing in the latest quality systems, facilities, and most importantly, our people, in order to deliver maximum value to our patients and healthcare providers.

At Empower patients come first and foremost, and our talented team strives to ensure our clients continue receiving the highest quality medication at the lowest possible cost.
Values
The three core values that guide everything we do:
People
We realize that our people define who we are as a company; therefore, we strive to attain, train, and retain the best in our industry.
Quality
We utilize the latest processes, facilities, and technologies to ensure continuous access to quality medications.
Service
We are here to serve others. We conduct our dealings with honesty and respect for our patients, customers, suppliers, employees, and competitors.
Our People
We understand the importance and value in having individuals with diverse thoughts and ideas within our company. We're looking for candidates who are mission-focused, career-driven, and above all else, looking for a deeper meaning in their work. We also pride ourselves in hiring talented individuals from all walks of life and backgrounds. Grow your career in a multitude of ways - with Empower Pharmacy.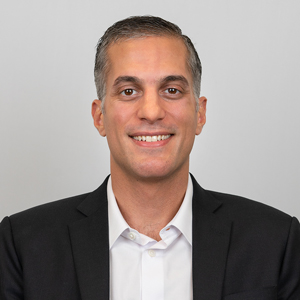 Shaun Noorian
Founder & CEO
Jonathan Abrarpour
Chief Production Officer
Jordan Cuccia
Pharmacist-In-Charge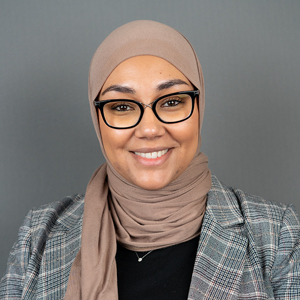 Marwa Elsaied
Director, Medical Affairs
Sou Nanthavong
Director, Pharmacy
Gwenn Iyer
Pharmacist-in-Charge
Devony Malone
Lead, Sterile Manufacturing Operator
Karyna Maraghi
Accounting Clerk
Ashley Marshall
Pharmacy Technician
Alexandria Martinez
Sterile Manufacturing Operator
Tyeka Monroe
Supervisor, QC Visual & Labeling
Greg Nicholas
Chief Information Officer
Gaby Ochoa
Senior Talent Acquisition Advisor
Joshua Piper
Supervisor, Facilities
Michael Sanders
Field Sales Specialist
Cherie Rosenauer
Inside Sales Manager
I love the fact that the work we do everyday here at Empower helps further expand patient access to quality, affordable medication.
Shaun Noorian - Founder & CEO
What motivates me to work hard every day is our constant progression in quality metrics, while cutting costs through driving innovation.
Jonathan Abrarpour - Chief Production Officer
The most captivating element about working for Empower is the unlimited opportunities to develop a career -- there are no glass ceilings.
Jordan Cuccia - Pharmacist-In-Charge
Empower allows a person's career to take off with the way they provide training and opportunities to build on where an individual person's interests lie. I am always amazed by the importance put on helping the individual inside and outside of this organization. 
Marwa Elsaied - Director, Medical Affairs
My career with Empower really has been wonderful and I've been able to do things I really enjoy outside of just being a pharmacist. My hard work has been recognized and rewarded in more ways than I could have ever imagined.
Sou Nanthavong - Director, Pharmacy
During my time at Empower I have expanded my clinical and professional knowledge. The opportunities for growth are endless and I am so proud to work for an organization that is so invested in their employees.
Gwenn Iyer - Pharmacist-in-Charge
Empower Pharmacy provides the safe and effective compounded medications that patients across the country need to live a happier and healthier life. The people who work here truly believe in the mission, and I'm proud to be a part of this team.
Michael Lambert - Director, Government Affairs
At Empower we pay attention to every detail when formulating a patient's medication and take pride in exceeding the highest quality standards. Empower gives you the opportunity to develop a successful career and expand your knowledge with FDA registered courses and hands on training. With these resources success is inevitable.
Devony Malone - Lead, Sterile Manufacturing Operator
Access to affordable medicines is vital to the health of our communities and critical to improving our nation's health outcomes. I am happy to be be a part of it.
Karyna Maraghi - Accounting Clerk
Working with Empower has been a step in the right direction for my future in the medical field. I am always learning about new, personalized medications and better ways to assist patients. With this company there are continuous opportunities for growth. I am happy to be a part of a team that is loyal to patient care.
Ashley Marshall - Pharmacy Technician
The knowledge and experience that I have obtained in sterile manufacturing at Empower is astonishing. I have learned the importance of the position I have in developing safe, quality products and take this position very seriously. I am honored to have the opportunity to positively impact patients' lives everyday.
Alexandria Martinez - Sterile Manufacturing Operator
I love watching our products leave the building, knowing that they have passed through rigorous quality inspections and that they are about to end up in a patient's hands to help them. Being a part of someone's health is really rewarding, especially when you know the product they are getting is something made just for them, from start to finish. 
Tyeka Monroe - Supervisor, QC Visual & Labeling
Building and protecting the complex information systems of this organization is really fulfilling. We address so many different challenges with the attitude that any problem can be solved with the right mindset and dedication to innovation.
Greg Nicholas - Chief Information Officer
I am proud and grateful to be a part of a growing company who truly values your hard work and dedication in making an impact on so many people's lives by providing them with quality and affordable medication.
Gaby Ochoa - Senior Talent Acquisition Advisor
Working with Empower has helped me diversify my skills in the pharmacy field. I am very grateful to be a part of the team and would like to continue striving for the goals of the company.
Asia Park - Pharmacist
Being a part of Empower has allowed me to hone both my professional and technical skillset. I feel my effort is greatly valued and appreciated. There is an unmistakable sense of fulfillment growing my career with a company that is pioneering patient access and well-being.
Joshua Piper - Supervisor, Facilities
What I love about working at Empower is making connections every day with the people I speak with over the phone. I get to hear first hand the stories of the lives we improve. I'm so glad I see the changes we are making at the ground level. 
Michael Sanders - Field Sales Specialist
Knowing that I am making a difference in individuals lives is the reason why I choose to work at Empower. We not only pride ourselves on affordable medication but, also on the quality of the ingredients being used.
Cherie Rosenauer - Inside Sales Manager
Working here has brought a lot of job satisfaction for me because we are able to customize anything for the people who need it. There is nothing like being able to help patients with their unique medical issues and knowing that their treatment possibilities are endless is really valuable to me in what I do.
Whitney Louis - Pharmacist
Growth
Growth
Empower Pharmacy continues to grow rapidly year after year during an era of unprecedented change in healthcare. Positioned at the forefront of this industry transformation, we adapt through new technology, services, and ideas in order to always deliver improved outcomes for patients. The strength of our team members is the driving force behind our projected growth.
Working at Empower Pharmacy
HEALTH, VISION, & DENTAL
Numerous quality options of company sponsored insurance plans to fit your needs.
COMPANY MATCHED 401(K)
Dollar for dollar company matched contributions up to 3%
PAID TIME OFF
Enjoy your life with generous time off policies and 10 paid holidays.
FREE MEDICATION
All compounded medications are provided to our employees at no cost.
UNLIMITED GOURMET COFFEE
Enjoy as much fresh coffee as you'd like on the house.
FLEXIBLE SCHEDULES
We run a 24 hour operation, so multiple shifts are available to choose from for many of our positions.
SPONSORED VENDING
Open market vending with a vast assortment of healthy meals, snacks, and drinks.
LEARNING & DEVELOPMENT
Numerous opportunities for cross-departmental and leadership training to expand your career.
REWARDS AND RECOGNITION PROGRAM
Performance and achievement incentives awarded year-round
HEALTH & WELLNESS SERVICES
Complimentary, onsite offerings like IV drips, flu-shot clinics, biometric screenings and more.