Who We Are
Who We Are
At Empower we realize that our people define who we are as a company; therefore, we strive to attain, train, and retain the best in our industry. How we work is just as important as the work we do. We have become a leader in our industry by consistently investing in the latest quality systems, facilities, and most importantly, our people, in order to deliver maximum value to our patients and healthcare providers.

At Empower patients come first and foremost, and our talented team strives to ensure our clients continue receiving the highest quality medication at the lowest possible cost.
Values
The three core values that guide everything we do:
People
We realize that our people define who we are as a company; therefore, we strive to attain, train, and retain the best in our industry.
Quality
We utilize the latest processes, facilities, and technologies to ensure continuous access to quality medications.
Service
We are here to serve others. We conduct our dealings with honesty and respect for our patients, customers, suppliers, employees, and competitors.
Our People
We understand the importance and value in having individuals with diverse thoughts and ideas within our company. We're looking for candidates who are mission-focused, career-driven, and above all else, looking for a deeper meaning in their work. We also pride ourselves in hiring talented individuals from all walks of life and backgrounds. Grow your career in a multitude of ways - with Empower Pharmacy.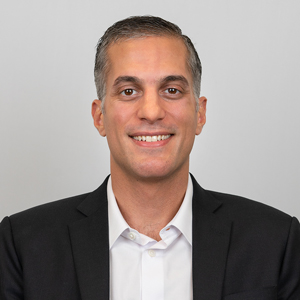 Shaun Noorian
Founder & CEO
Jonathan Abrarpour
Chief Administrative Officer
Algereatha Brown
Visual Inspection Lead
Jordan Cuccia
Pharmacist-In-Charge
Brandon Gomez
Non-Sterile Compounding Lead
Sou Nanthavong
Pharmacist-In-Charge
Daniel Hoffman
Salesforce Administration Manager
Cole Baker
Field Specialist
Danielle Belton
Data Entry Lead
Ryan Zaletel
Engagement Manager
Jessica Gibbs
Customer Service Pharmacy Technician
I love the fact that the work we do every day here at Empower helps expand patient access to quality, affordable medication.
Shaun Noorian - Founder & CEO
What motivates me to work hard every day is our constant progression in quality metrics, while cutting costs through driving innovation.
Jonathan Abrarpour - Chief Administrative Officer
Empower is a compelling company to work at. Empower places an emphasis on employee relations and open communication. The company regularly briefs their employees on their mission, values, and goals. Outstanding employees are recognized. There are also opportunities to learn, grow, and develop a career with the company.
Algereatha Brown - Visual Inspection Lead
The most captivating element about working for Empower is the unlimited opportunities to develop a career -- there are no glass ceilings.
Jordan Cuccia - Pharmacist-In-Charge
What I like most about Empower Pharmacy is the many opportunities to grow. If you want to be someone impactful then working here is definitely the place for you.
Brandon Gomez - Non-Sterile Compounding Lead
My career with Empower really has been wonderful and I've been able to do things I really enjoy outside of just being a pharmacist. My hard work has been recognized and rewarded in more ways than I could have ever imagined.
Sou Nanthavong - Pharmacist-In-Charge
The thing that is most attractive to me about working at Empower Pharmacy is the time and resources that the company invests in developing its employees.
Ha Wong - Pharmacist
I appreciate that Empower has a fast-paced, dynamic environment where communication and teamwork are critical. Everybody has a voice and is treated with respect for their knowledge and expertise.
Daniel Hoffman - Salesforce Administration Manager
Empower is a tight-knit family, no matter how much we grow as a company.
Cole Baker - Field Specialist
I have been with Empower Pharmacy for almost 3 years, and it has been one of the best career decisions I have ever made. I have gained so much knowledge about pharmaceuticals that I never would have been exposed to at a regular pharmacy.
Danielle Belton - Data Entry Lead
I love the Empower way of constant improvement and being able to be a part of supplying the highest quality medication at an affordable price, allowing us as a team to changes lives across the nation.
Ryan Zaletel - Engagement Manager
I enjoy providing excellent customer service to our patients while working for a CEO who cares about his employees.
Jessica Gibbs - Customer Service Pharmacy Technician
I really love working for Empower because the career growth opportunities are endless. New roles are created every day, and the company rewards those who work hard and show an interest in leadership.
Katie Lenz - Pharmacist-in-Charge
The diversity of people, talent, and opportunities within Empower Pharmacy has created a compelling work environment that keeps me motivated.
Alan Khammivong - Manufacturing Specialists Manager
Growth
Growth
Empower Pharmacy is growing so rapidly that we have doubled in size year over year for the last six years. We are experiencing an era of unprecedented change in health care. New technology, services, and ideas will be needed to deliver improved outcomes for patients and Empower is at the forefront of that transformation.
Working at Empower Pharmacy
HEALTH, VISION, & DENTAL
Numerous quality options of company sponsored insurance plans to fit your needs.
COMPANY MATCHED 401(K)
100% company matched contributions with a selection of investment options.
PAID TIME OFF
Enjoy your life with generous time off policies and 8 paid holidays.
FREE MEDICATION
All compounded medications are provided to our employees at no cost.
UNLIMITED GOURMET COFFEE
Enjoy as much fresh coffee as you'd like on the house.
FLEXIBLE SCHEDULES
We run a 24 hour operation, so multiple shifts are available to choose from.
SPONSORED VENDING
Open market vending with a vast assortment of healthy meals, snacks, and drinks.
LEARNING & DEVELOPMENT
Numerous opportunities for cross-departmental and leadership training to expand your career.
BONUS PROGRAM
Quarterly bonuses available to all full time employees.
HEALTH & WELLNESS SERVICES
Complimentary, onsite offerings like IV drips, chiropractic adjustments, massages and more.